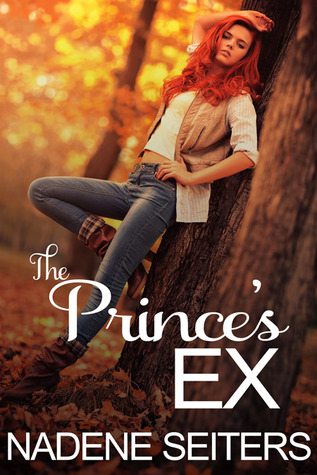 Synopsis:
Amelia Radley thought she had it all when she met a man in a bar and he ended up being royalty. Their love affair was anything but boring, and yet he dumped her almost exactly a year after asking her out to their first dinner date. While the wound was deep and fresh thirty days after their separation, she picked up the morning paper only to see that the man she thought she loved had already become engaged to another woman.
Her best friend, Tina, suggests the only thing she knows would make her feel better. Amelia should start dating any man she meets that she likes so that she can get over her ex. The idea is ludicrous, and yet Amelia agrees to a date with a man she has never met before. All the while, she considers herself nothing more than the prince's ex, a woman who could not hold the affections of every woman's dream.
When she finds love in an unexpected place, it's challenged by the past and the future looks rocky. Amelia's insecurities might get in the way of her finding true love, in more ways than one.
Tonya's Review:
I have been going back in forth on the rating of this book. I will give it a 3.5 star. It was an enjoyable read. I do feel like there was something missing from it, I just can't exactly put my finger on it though. I would have loved to have more details on some things in the book. There were some grammar mistakes, and the wrong name being used (Tina instead of Amelia). It does have a lot of potential and with some polishing it could be a strong 4/5 star book.
Hmm what to say about Amelia. Well, at first I actually found her kind of shallow. I know she dated a Prince and is an accountant, but she did talk about money a lot. Especially when she was thinking over the differences between the Simon, Clint and Peter. I think she did redeem herself and did a lot of growing up by the end of the book. There was one scene that made me want to slap her though and made her look even more immature. Peter was only 17 minutes late and she was so mad at first about it. It's only 17 minutes.
We don't really know a lot about Simon, other than he is a Prince and Amelia's ex boyfriend.
I really like Peter, right from the beginning though. He's the sexy barista where Tina and Amelia go for coffee.
I found Tina really funny, and actually liked her more than Amelia.
Links
Goodreads
Amazon